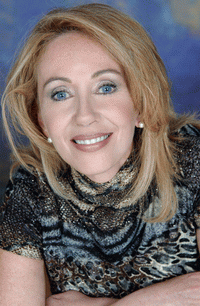 Homemade Gluten-Free Snacks
October 5, 2009
Gluten free snacks can be made right in your own kitchen. Involving the kids can make this experience even more fun, educational, and filled with quality time. Snacks without gluten are not the horrible snacks many people think they are. The assumption that gluten free means no taste or flavor is incorrect. These snacks are not only healthy but also delicious and are popping up everywhere.
A favorite is always a quick and simple black bean dip using salsa or Pico de Gallo. Buy some gluten free crackers for fun dipping and enjoy. Another tasty snack is riceworks® Crisps which come in many gourmet flavors such as Salsa Fresca or Sea Salt. No dip necessary to get great flavor! Using Rice Chex™ as a base for a good trail snack or hot after school snack is yummy too. Mix the cereal with honey, ginger and banana chips for an even sweeter taste.
Muffins and biscuits recipes can be made using gluten free flour. You can use your imagination to add flavor with foods such as bananas, blueberries, or pumpkin. Biscuits can be mixed with yogurt and certain cheeses for a tasty snack as well. Try making cranberry muffins, carrot zucchini muffins, or orange almond muffins for a great treat by using gluten free flours.
Put a twist on your grocer's snacks by making them at home. Mix gluten free crackers with garlic and chia seeds. Pick up some dried fruit and nuts and create a healthy gluten free snack. You can even spruce up your microwave popcorn by adding different spices. You're sure to find a variety that will suit everyone's taste buds.
We found a good way to develop and create your homemade snacks is by joining a group or connecting with a gluten free family and exchanging ideas. Get the kids involved by having them come up with their favorite snacks and pack them up and give as party or holiday gifts.
Don't forget the cookies, brownies and cakes. Try fruit and nut cookies, apple quinoa cookies with dates and walnuts, orange almond brownies, crust less cheesecake, apple cake with cranberries, and chocolate cakes using bittersweet chocolate, sugar and flour that are gluten free.
Spice up your snacks by buying some pecan crackers or brown rice tortilla chips. Dip the chips and crackers in green chile dips, jalapeno lime humus, roasted veggie salsa and basil pesto dips. If you use your creativity along with your palate you can create awesome and delicious dips that are gluten free.
Visit your local farmer's market to come up with ideas on great snacks using fresh fruits and veggies of all kinds. Try a combination of mixing fresh fruits with dried fruits and nuts. Play around with your ideas to find the combination you and your family like best.
Creating homemade snacks that are free of gluten is easy and fun. If you are still at a loss for what might tempt your taste buds, try doing an Internet search. You'll be surprised at how many websites pop up to give you and your family tips and ideas on how to keep your snacks gluten free.
Don't feel trapped by celiac! Become empowered and learn how to live an active life with healthy foods that won't leave you feeling deprived. Visit http://glutenfreesnacksforme.com/ for celiac information, gluten free recipes, and restaurant tips.
For more information contact
:
Tricia Ryan
Phone: 416-259-6611
Email: tricia@themarketingchefs.com
Website: www.glutenfreesnacksforme.com
Topics: