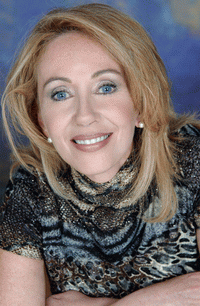 Kid Approved Gluten-Free Desserts
October 5, 2009
Whether you have a child who is allergic to wheat or you just want your kids to avoid wheat products for another reason altogether, there are many gluten free desserts and snacks that are kid approved. We've checked out some of the best ones and listed them here.
Riceworks® Crisps - Kids love crunchy foods and these crispy treats come in a variety of flavors, such as Baked Cinnamon and Parmesan and Sundried Tomato. Perfect for quick snacks on the run.
Fresh Fruit With Sour Cream Sauce - Many children love all sorts of fresh fruits. Combining their healthy natural sugars with a twist of sour cream is scrumptious! By combining one cup of sour cream, one teaspoon of lemon zest, one teaspoon of lemon juice and one-half cup powdered sugar you'll have an awesome topping that goes with any fresh fruit.
Chocolate Cupcakes with Marshmallow Filling - Chocolate, cupcakes, and marshmallows! What a combination of fun eating for kids everywhere. All you need is bittersweet chocolate, gluten free sugar and flour, baking soda, baking powder, salt, milk, sour cream, canola oil and eggs. These ingredients are mixed in standard amounts and by baking them with marshmallow cream in the middle. To create the frosting, mix cream cheese, vanilla, powdered sugar and unsweetened cocoa. What a delight for those young taste buds.
Apple Crisp - What child doesn't love apples? Using tart apples, gluten free flour and sugar, salt, cinnamon, nutmeg, and butter you can create a delicious apple crisp. All kids like this dessert recipe topped with whipped cream. This is also a good recipe your children can get involved by mixing the dry ingredients while you cut the apples into small bite size pieces.
Angel Food Cake with Strawberries - You can choose to make your own angel food cake or find a gluten-free angel food cake at your grocer. The natural sugars in the cut-up strawberries are a great topping to satisfy the children's taste buds.
Banana Brittle - If your children are fond of bananas, this is the gluten free recipe for them. All you'll need is butter, vegetable oil, sugar, ground cinnamon, unsalted peanuts and bananas. This is an easy and quick way to create a great gluten free dessert for the banana lover in your family.
Pumpkin Sugar Cookies -What kid doesn't like sugar cookies, especially if it's near the holidays? Mix them with pumpkin and you've got a gluten free cookie recipe that will be passed down for generations. You will need unsalted butter, sugar, salt, 4 egg yolks, orange zest, vanilla, gluten free flour, and pumpkin. Try a gluten free twist on your sugar cookies this year.
Super Hot Chocolate - With all these delicious gluten free desserts, you'll need a super drink for your kids. Using milk and chopped semi-sweet chocolate create a scrumptious hot chocolate and top with whipped cream or marshmallows. You, along with your kids, will enjoy this warm drink on a cold winter day.
When coming up with kid's gluten free desserts and snacks, you can check your grocer or natural food store for gluten free flours and other necessary ingredients. Don't forget to search the Internet for gluten free websites too. Many offer free newsletters that include tips on creating delicious and healthy desserts for your kids. If your kids are allergic to wheat or other ingredients, a gluten free diet is a good and healthy way to satisfy their taste buds, even their dessert and snack taste buds.
We recommend the above desserts as well as gluten free cookbooks, websites, and newsletters to help you create fresh and healthy gluten free desserts.
Don't feel trapped by celiac! Become empowered and learn how to live an active life with healthy foods that won't leave you feeling deprived. Visit http://glutenfreesnacksforme.com/ for celiac information, gluten free recipes, and restaurant tips.
For more information contact
:
Tricia Ryan
Phone: 416-259-6611
Email: tricia@themarketingchefs.com
Website: www.glutenfreesnacksforme.com
Topics: