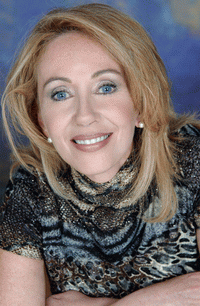 Hollywood Goody Bags: Canadian Wine Wins Coveted Spot in Bag Swag for Golden Globe Awards Party
January 15, 2010
What will Sandra Bullock, George Clooney, Meryl Streep and other Hollywood stars be toting home from their attendance at the 67th Golden Globe ceremonies this Sunday in Beverly Hills, California?
In addition to possible award trophies, try a trophy bottle of premium Northern Ice Vidal Icewine. Its one of the many premium Canadian products tucked away in the posh swag bags that Golden Globe Award nominees and party-goers will receive when they drop by the Oh Canada gift lounge at the Beverly Hills Peninsula prior to the Sunday show.
The 67th Annual Golden Globe Awards will honour each Golden Globe winner with a trophy and an exclusive prize package. The contents of these prize packages are items that are specially selected by committee members for their uniqueness and exclusive nature. After months of evaluation, The Ice House Winerys new and exclusive Northern Lights Vidal Icewine packaging was selected to be included in the Golden Globe winners package.
Making it into the swag bag is quite a remarkable coup for us, and Canada, says Jamie Macfarlane, President and wine master for The Ice House Winery, a small boutique winery located in the Niagara-on-the-lake region of Ontario. Im tickled to have won the bragging rights, as this solidifies Canadas position at the forefront of the global Icewine industry.
A Definite A-List Award Winner
Northern Ice is an ultra-premium brand so exceptional that three of its products have won the coveted Grand Gold at the International Monde Selection awards in Belgium. A Grand Gold is superior to Gold and is seldom awarded in international wine competitions.
Like the glowing accolades that will be handed out at the 2010 Golden Globe Awards, super-star wine critics have long raved about the quality of Macfarlanes premium product. Gorden Stimmel, esteemed wine critic for the Toronto Star, was effusive in his praise: The Ice House Winerys Northern Ice Vidal Icewine (which) outperformed thousands of wines in Monde Selection in Brussels, garnering a rare and coveted Grand Gold award, is a gush of absolute hedonism.
Sounds like this proud Canadian could win over Hollywood too.
This years Golden Globes Award show will be broadcast on NBC at 8:00 PM EST.
About The Ice House Winery
The Ice House Winery, founded in 2005 in the Niagara region of Canada, is an exclusive boutique winery specializing in Icewine. Its signature product, Northern Ice, is an ultra-premium Vidal Icewine crafted with bold imagination and mastery of technique, and is exported to connoisseurs around the world. Northern Lights is their newest luxurious packaging for their Vidal Icewine. Visit www.theicehouse.ca for more information.
For more information contact
:
Karen King
The Ice House Winery
Phone: 905-938-7173
Email: karen.king@bellnet.ca
Website: www.theicehouse.ca
Click here to view our Sources Listing:
Topics: