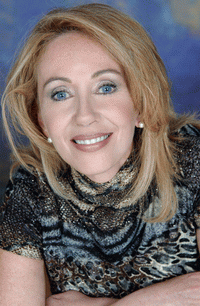 Red Carpet And Green Swag: Hollywood Goody Bags Go Eco & Natural
March 2, 2010
While Hollywood stars like Sandra Bullock, George Clooney and Colin Firth will cross their fingers and hope to win a golden trophy on red carpet night, many socially-conscious film and TV stars are now thinking Eco-Oscar green.
Especially when it comes to coveting those posh loot bags loaded up with ultra-premium goodies handed out at different venues held before the 82nd Oscar ceremonies on March 7 at the Kodak Theatre in Hollywood, California.
This year marks a definite trend to eco-green and natural in the variety of premium lifestyle products sponsors will have on hand to showcase during the many hospitality ceremonies leading to the 2010 Academy Awards night.
An Oscar-Worthy Product That's As Good As It Gets
One of the trophy products included in this year's Eco-Oscar swag bag extravaganza is Sweet Chili riceworks, the Gourmet Brown Rice Crisp from Vancouver-based Snack Alliance Inc. The riceworks snack, and its sister product, simplyrice, are two of the carefully chosen premium products tucked away in the posh swag bags that film, TV and fashion stars receive when they drop by the Green Room Hospitality Lounge at the Main Event Red Carpet Lounge in Beverly Hills on March 3-4.
We're thrilled at the invitation to participate in the Eco-swag hoopla, as its a fabulous way to showcase our natural products, says Tricia Ryan, Director of Marketing for riceworks, and leading promoter for the brand. riceworks and simplyrice make a great fit with the philosophy of the Eco Oscarsclean, organic and natural. These products address today's demand for better-for-you products. The absence of artificial flavors, preservatives and colors, in addition to their lower fat and zero trans fat claims, make these healthy snack choices.
A Kermit Green Event to Benefit the Red Cross
Celebrity RSVPs to the event include: Shannon Elizabeth (Dancing with the Stars), Michael Rady (Melrose Place), Jennifer Taylor (Two and a Half Men), Nikki Reed & Billy Burke (Twilight), Samm Levine (Inglorious Bastards), Trevor Donovan (90210), Ian Gomez (Cougar Town), Kathryn Jooston (Desperate Housewives) and Laz Alonzo (Avatar). A percentage of proceeds from the event will go toward supporting the American Red Cross Haiti-Relief.
For Ms. Ryan, the chance to meet and schmooze some big names affords her the opportunity to also promote Show Us Your Goodness, a riceworks-sponsored social campaign that invites consumers to vote online for the charitable program they believe has gone the extra mile to serve the greater good.
"Going green is about being proactive about yourself and the environment in which you live," says Ms. Ryan. "While Oscar participants are stars, most are also community leaders, and we felt that by brand association we can also do our part to make our lives and communities a better place. Not only will we have a chance to show off our products, well have a chance to spread the good word for our charity program.
Contest details are available at www.showusyourgoodness.com.
About Snack Alliance Inc.
A privately owned U.S. company, Snack Alliance Inc. is a market-leading provider of branded and private label snack foods in North America, with customers that include Wal-Mart, Albertson's and Kroger. The firm's signature product, riceworks Gourmet Brown Rice Crisps, is a tasty and popular whole grain gluten-free snack that has won kudos from snack lovers in the United States, Canada and Great Britain. For more information about the product visit www.riceworks.com.
For more information contact
:
Tricia Ryan
Snack Alliance Inc.
Phone: 416-259-6611
Email: tricia@themarketingchefs.com
Website: www.riceworks.com
Click here to view our Sources Listing:
Topics: