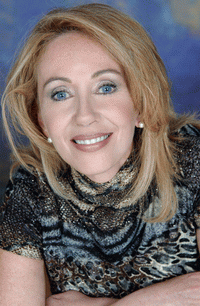 Jamie Oliver, Julia Child and now, Thanks to riceworks®, you?
July 13, 2010
Could you invent a dish containing a triangular rice snack, for a better world? You could be published in a unique cookbook called riceworks® Recipeworks. All proceeds will go to charity.
Popular snack producer, Shearer's Foods, Inc. has issued a challenge. Use its great tasting riceworks® Gourmet Brown Rice Crisps in a new recipe that you post at www.riceworksrecipeworks.com for your chance to win, and be published with 49 other would-be foodie authors in this one-of-a-kind cookbook.
How the contest works
Participants are invited to register and submit their recipe anytime before midnight on September 1, 2010. Next, an independent panel of judges will select what they deem the top 50. Then they'll expedite production of riceworks® Recipeworks, an attractive cookbook featuring the winning recipes, in time for the holidays.
Recipes will be judged and scored for: taste, 30%; originality, 30%; difficulty, 20% and presentation, 20%. The judges are Tricia Ryan, Director of Marketing for riceworks®, John Frostad, Executive Vice-President of Shearer's Foods, Inc., and Shelley Case, Registered Dietician and author of the popular book, "Gluten-Free Diet".
It began with a challenge
"It's the next step in an ongoing campaign which riceworks® started just before last year's holidays," reminisces Tricia Ryan. "That contest, 'Show Us Your Goodness', also raised funds for charity. But this year, we're blending riceworks® Recipeworks with our outdoor summer promotion How riceworks® Better."
Reaching out locally this summer, riceworks® is attending community events in parts of Canada and the United States. Brand ambassadors of riceworks® will challenge snack lovers with the declaration, "Your snack works – riceworks® better." While giving away samples of riceworks® crisps, the riceworks® brand ambassadors will inform consumers about riceworksrecipeworks.com and their chance to be published in riceworks® Recipeworks.
Look for riceworks® teams at events as widespread as the Burlington Jazz and Blues Festival near Toronto, Ontario on July 23, the Newburyport Yankee Homecoming Race in Massachusetts on July 27, or the Fisherman's Feast in Boston's North End, August 12 – 15.
Why another cookbook in time for the holidays?
"One reason is people living with celiac disease. They often feel left out at the dinner table," sympathizes Ms Ryan, also a dietician though not professionally practicing. "Their condition means they can't enjoy foods with wheat, barley or rye which is an excruciatingly long list. But it doesn't mean they can't – you know – have their cake and eat it too!"
That's where riceworks® Recipeworks cookbook comes in. However, it's also bound to be claimed by those many diet-watchers who've cottoned onto the gluten-free trend in dieting, and people who just love good food.
Indeed, many recipes which riceworks® devotees have already shared are very creative. "Most of us are stumped after the idea of riceworks® crisps with dip or salsa," says Ms Ryan. "But you'd be surprised at how innovative these recipes are! For instance, you can grind riceworks® crisps into dust, creating 'flour' and suddenly you can make a tasty cheesecake base." The ideas 'mushroom' from there.
Mind you, Ms Ryan is realistic. "Even though you don't have to be on any special diet to enjoy these recipes, we don't anticipate that we'll see sales like Jamie OIiver's latest book." She smiles. "Though we're just as keen to make a positive difference in the world!"
About Shearer's Foods, Inc.
A manufacturer of branded and private label snack foods including potato chips, tortilla chips and extruded snacks, Shearer's Foods, Inc. recently purchased Snack Alliance Inc. The firm's signature product, riceworks® Gourmet Brown Rice Crisps, is a tasty and popular whole grain gluten-free snack that has won kudos from snack lovers in the United States, Canada and Great Britain. For more information about the product visit www.riceworks.com
For more information contact
:
Tricia Ryan
Phone: 800-665-3880
Email: tricia@themarketingchefs.com
Website: riceworksrecipeworks.com
Click here to view our Sources Listing:
Topics: