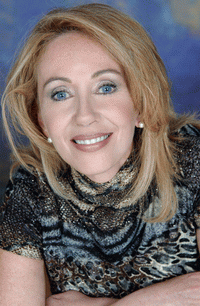 Thrilling New Drink and Snack Pairing Helps Beat the Heat – In Style
July 20, 2010
Record-breaking temperatures do little to slow wine lovers and foodies, always searching for the next big taste pairing. In the Niagara Region, N'Icewine Slushies are making a splash, while Salsa Fresca riceworks® complete the thrill.
Invented at The Ice House Winery in Niagara on the Lake, N'Icewine Slushies are a mouthful to say and enjoy – but fortunately easy to create. Combine 250ml of ice in your blender with 375ml of a crisp, toasting-style ice wine, such as Northern Ice Vidal Icewine, and presto! You have N'Icewine Slushies.
Ice wine with more ice? Isn't that, umm, redundant?
"Not at all. In fact, it's enhanced," says Karen King, an international sensory food and wine researcher for over 25 years. "Blending ice with this new toasting style of Icewine found in Northern Ice creates a complex flavour balance and a surprisingly refreshing finish is created."
Want to impress friends and family this summer? Try Ms. King's new pairing.
For a cascade of sensations throughout the mouth, Ms. King suggests serving N'Icewine Slushies to guests in martini or liquor glasses and pairing them with something spicy. Very picky, she's even found the exact complement. It's a specific flavor of a specific snack.
"We found a delicious and unexpected food pairing in Northern Ice Vidal Icewine and the Salsa Fresca flavor of riceworks® Gourmet Brown Rice Crisps." This increasingly popular and healthy snack has found hundreds of interesting uses among its many devotees. However this combination may well become a favorite of theirs while converting many others.
"This is a uniquely complex, explosive, sweet and crisp ice wine. When you combine it with the multi-textural and spicy components of riceworks® Salsa Fresca, you get an extended taste experience that creates harmony in your mouth throughout the taste experience." In short, it's a pleasing mouthful.
Ms. King takes another sip then samples another riceworks® Salsa Fresca crisp. She closes her eyes, smiles and sighs. Clearly the surprising combination works. But why? "The slushy's extra refreshing finish pairs well with spicy foods that have a lingering heat sensation." Like riceworks® Salsa Fresca.
What is food pairing?
Food pairing involves personal preference and a matching of character notes to achieve the perfect balance and complexity. N'Icewine Slushies' slow sensory delivery are a great vehicle for noticing the long lasting fine details in what Ms King calls a 'dance of flavors'. In the 2010 summer heat wave, that dance is clearly a salsa.
You can sample this pairing yourself, free, when riceworks® brand ambassadors visit The Ice House Winery this summer on Wednesday, July 28, 2010. For more information, visit www.howriceworksbetter.com/schedule
Learn more about this truly Canadian taste experience at theicehouse.ca or write info@theicehouseca.
About Shearer's Foods, Inc.
A manufacturer of branded and private label snack foods including potato chips, tortilla chips and extruded snacks, Shearer's Foods, Inc. recently purchased Snack Alliance Inc. The firm's signature product, riceworks® Gourmet Brown Rice Crisps, is a tasty and popular whole grain gluten-free snack that has won kudos from snack lovers in the United States, Canada and Great Britain. For more information about the product visit www.riceworks.com
For more information contact
:
Tricia Ryan
Shearer's Foods, Inc.
Phone: 800-665-3880
Email: tricia@themarketingchefs.com
Website: www.riceworks.com
Click here to view our Sources Listing:
Topics: